PDST Ag Science Courses Autumn 2014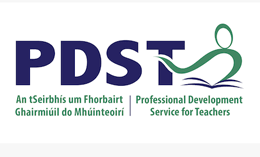 The PDST are holding a number of events for Agricultural Science teachers over the coming months.  "Striving for Success in Ag Science – What Works" will take place in various Education Centres around the country from the 13th to the 21st of October 2014. The workshop will include:
An overview of the Ag Science course and new practical guidelines for 2014
A review of Chief Examiners Reports
Practical tips to maximise student success on both the written exam and project work
Discussion about practical experiments in preparation for a teachers' lab day in  (UL) in November
For more information visit the PDST Ag Science website or here to register for this course click here now.
The second event is a
 'Practical Day for Ag Science Teachers',
being hosted at the
University of Limerick
 on November 22nd 2014. There will be over 20 investigations performed, from across the syllabus, as well as live dissections of ruminant and mono gastric digestive systems. The PDST will also provide some classroom resources. Places are limited so register early
here.